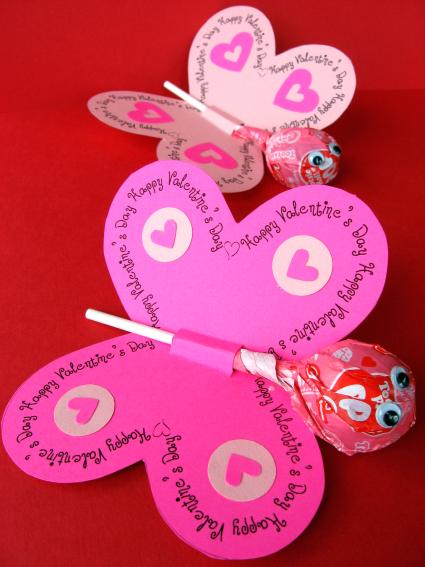 Colored card-stock Wiggly eyes
Red/white/pink suckers
Tape
Scissors
Glitter/markers/crayons, if desired for decorating


Directions

1. Download Butterfly Valentine.
2. Print on colored card-stock. Pink and red are the best for this, but you can also use a variety of other colors if your child desires.
3. Cut out the butterfly and make slits for your sucker.
4. Add some decorations (cut out shapes of paper, stickers, glitter, etc.),
5. Insert sucker and then add some wiggly eyes to the top of the sucker.
6. Add a piece of tape to the back to keep the sucker securely in place.